In Higati, we know how important safety in the workplace is. We are a broker, working for:
clients who want personal protective equipment, advanced thermal imaging equipment or machines for the production of protective masks quickly, safely and inexpensively.
producers and distributors who offer proven, high-quality products.
We offer the sale of selected Polish manufactured  products and make every effort to ensure their availability when it is really needed.
As a broker, we act for and on behalf of clients, we analyze the market of available goods in a given category and find the offer that best suits the client's needs.
See what we can do for you office@higati.pl
Just tell us what products you need and what is your budget and we will prepare a comprehensive offer for you taking care of the quality of the goods and taking into account your financial possibilities.
The products we offer have all the required certificates, and most of them are available immediately. On request, we provide safety data sheets and product test results.
FACE MASKS
Protective two- and three-layer protective and medical masks
Masks type FFP2 and FFP3
Cotton masks with nano silver
High-quality Polish products.
GLOVES
nitrile

latex

vinyl

Cotton with reusable nano silver
High quality Polish products
SAFETY UNIFORM/OVERALLS

single and reusable coveralls

protective and medical overalls
High-quality Polish products
AUTOMATIC LINE FOR THE PRODUCTION OF MASKS .
EUROPEAN MACHINE MANUFACTURER
The machines meet the highest market standards and allow the production of 60 and 120 masks per minute, respectively. Polish machinery production gives access to service throughout Europe and all operating elements.
The machine as a whole is covered by a 12-month manufacturer's warranty, including an independent warranty for 12 months, the ultrasonic system (sonotrodes, transducer and high frequency generators) is covered, i.e. the machine's welding element. Validation at the customer's request is carried out with the participation of the manufacturer.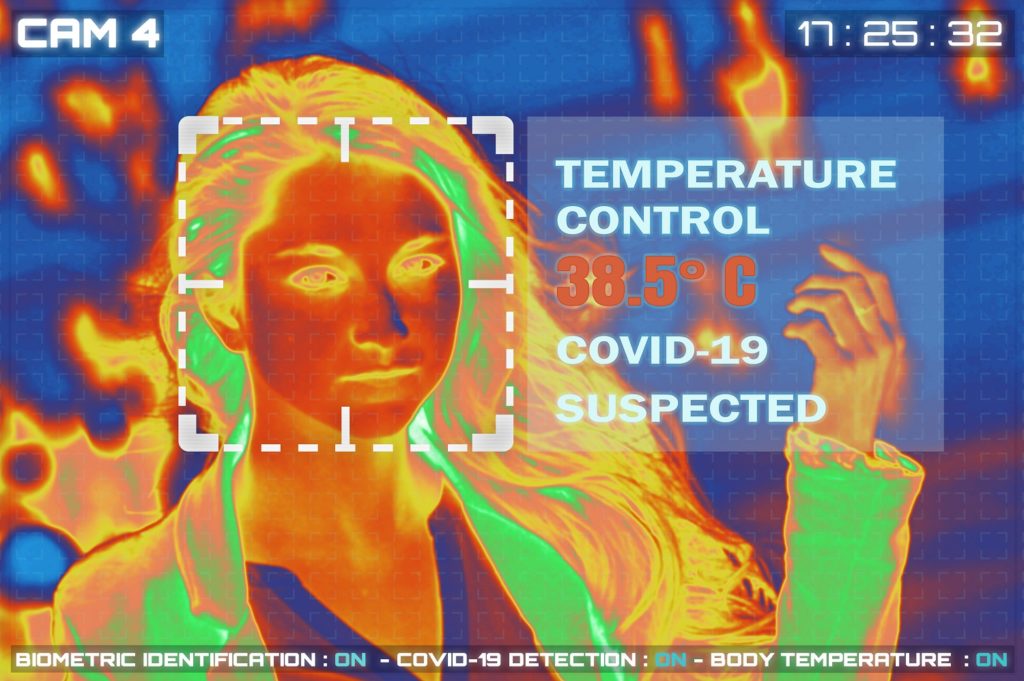 Harlequin uses infrared (IR) camera based thermography to accurately detect body temperature, providing a fast, non-invasive, and non-contact method of screening individuals at risk of infection.
A fever is the body's natural response to fighting infections such as Covid-19, and in-depth research has shown that infrared (IR) camera based thermography can be used to accurately detect elevated body temperatures.
Since the Covid-19 outbreak, significant time and resources have been invested in the development of effective screening technology to help keep the public/employees safe, and contain the spread of the virus.
Higati i s a sales partner of teh system in Poland.
https://www.spookfish.vision/products/harlequin
OTHER MEASURES FOR THE PROTECTION.
POLISH MANUFACTURERS

We work with Polish manufacturers of personal protective equipment offering their products in the country and abroad.

disinfecting liquid

disinfecting gel

wipes

aprons

dsispensers for liquids

caps

goggles

helmets